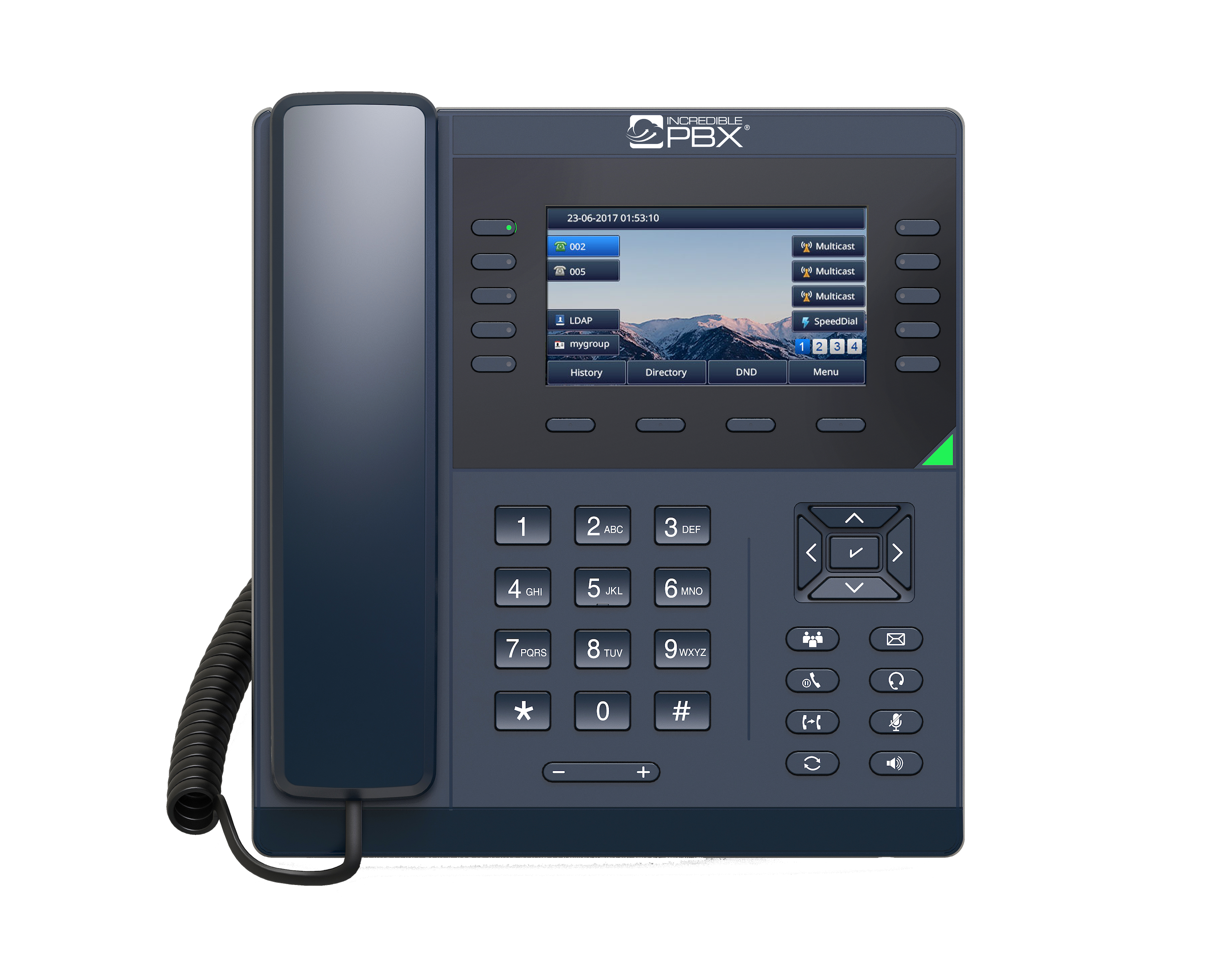 Phones-IPBX-270 Incredible PBX Branded Phone
Incredible PBX IPBX-270 Executive Line Phone. SKU# CIP270
Feature Highlights include:
16 VoIP accounts 10 Line/Feature Keys with LEDs and 4 pages for a total of 36 programmable buttons
Support for EHS Adapter and Expansion Module CIP 200
Built in Wifi and Bluetooth Zero Touch Provisioning
5-way conferencing
4.3" 480 x 272-pixel color display
Dual 10/100/1000 Network ports with PoE on the main port.
Codecs: iLBC, G.722, G.711(A/?), GSM_FR, G.723, G.729AB, G.726-32, Opus
Power adapters also available for non-POE deployments.
Open VPN Support
View our full product specs https://kb.clearlyip.com/phones/Phone-Specs.html
View our full product info https://www.clearlyip.com/ip-phones/
lease see full Terms of Service and End User License Agreements https://www.clearlyip.com/legal/